There is always a sense of catchup when there has been a school holiday and something has to suffer. In this case it has been my ability to blog. I have, however, managed to snap half and hour here and there to have a go at getting the photography of my work to a better standard. It has not been easy. I wait for the day to be bright but not too sunny. Shadows are an issue. I have a lamp that has a bulb which is supposed to mimick daylight, that I have tried to use to get rid of the shadows, but it doesn't seem to make much difference. You can buy mini kits such as this one but it can mean a bit of a financial outlay.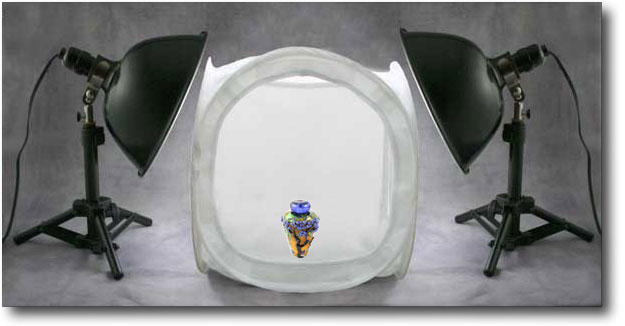 But the results are good:

I don't really have the funding to purchase such items but do have a little bit of a geek tendancy. I have tried to recreate a lightbox effect using photoshop and with a bit of sucess, I have figured out how to lighten and square the images and then lighten the background to make the background melt away making the item stand out a bit more. I am fairly happy with the end result but not totally because there is still that shadowing.
"Spirals"
"Disunion Jack"




If you look at my
previous post
you will be able to compare the original "Spirals" image with the one above that I have manipulated using photoshop. The next task is to get rid of that shadowing and I think I may have a solution.